Posted by Baklava on 22nd Mar 2016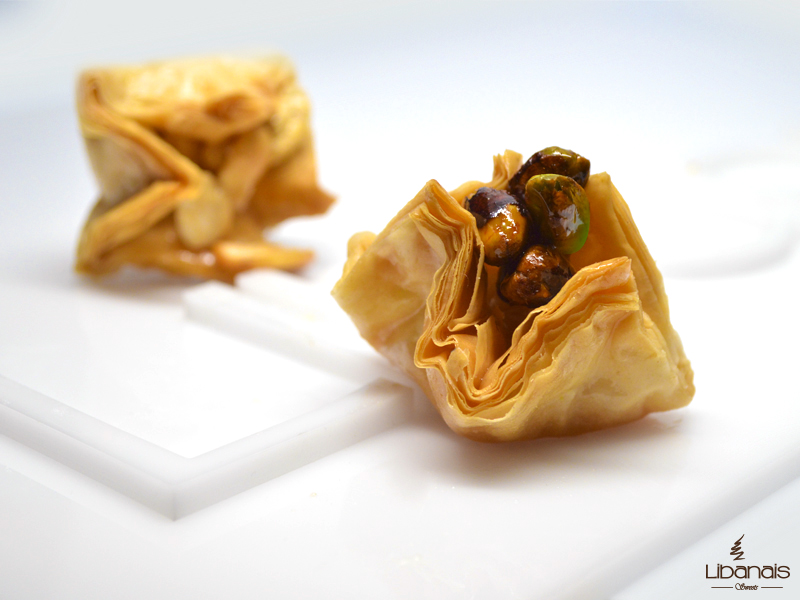 I read with great interest the article posted on Groupon and titled "The Best Chicago Baklava Ranked by a Greek pastry Chef Mom", and while the article was fun to read and light hearted, I honestly was expecting a lot more from it and, with all due respect, I believe the article was a bit misleading to the readers.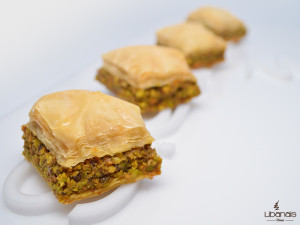 I am not here to start a culinary cultural war, I am just trying to set things straight: Lebanese Baklava is the best, the most diversified and the one that contributed to the advancement of Baklava more than that of any other culture in the world. Did I say I was not going to start a culturpistachio_squaresal culinary war? Oups! :). Before justifying the reasons that led me to consider the post as misleading and showering you with facts about Lebanese Baklava, allow me to make one fact crystal clear: judging food is not a piece of cake! As such a process involves a comprehensive set of criteria involving quality, look, smell and most importantly taste.
First thing first, the Greek Pastry chef mom compared Greek Baklava to Middle Eastern Baklava without explaining to the readers that by default they are not the same as every culture puts their own stamps on it. While they may share the same name, some of the same ingredients they are different. Baklava has always had a controversial, not very well documented history which I invite you to read on my website where I have detailed the history of baklava. Secondly, hosting friends and asking them to choose between your family recipe and that of others is not exactly an objective approach at ranking baklava in Chicago.
Middle Eastern Baklava is not the same as the Greek one nor the Turkish one. Greek Baklava is very sweet usually filled with walnuts or pistachios and dipped in honey. It comes in one shape, squares; One piece of balloriehGreek Baklava is fulfilling and for some overwhelming.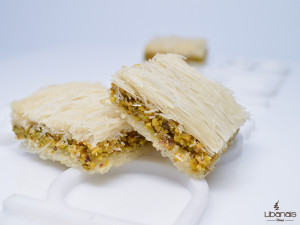 While Turkish Baklava comes in numerous shapes, sizes and flavors: cevizli baklava (walnut baklava), fistikli baklava (pistachio baklava) and saray sarmasi (walnut+pistachio baklava) are the ones you see often. You may also find özel kare baklava containing double the pistachio filling and visenli baklava packed with sour cherries. Turkish baklava is served in multiple shapes: rounds, rectangles or diamonds. Turkish Baklava is never made with honey, it's made with a simple sugar syrup as they believe a good baklava is made of real sugar and not its replacement.
Middle Eastern Baklava, Lebanese in particular is very different. It's lighter and flakier. It's made of phyllo dough sheets filled with Walnuts, Pistachios, Almonds, Cashews or Pine Nuts and dipped in syrup made borma_pistachioof orange blossom water and rose water, sugar and water. It comes in a variety of triangular rectangular, diamond or square shapes.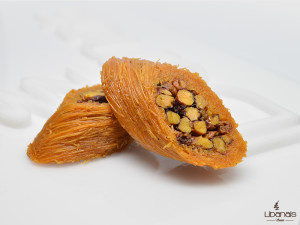 Now that we made the difference crystal clear, let's move to the set of criteria (and I am not referring to our own opinions) based on which I will prove that the Lebanese Baklava, we make at Libanais Sweets, is the best.
Quality– our secret recipe phyllo dough (my grandfather's recipe) is the best but I can't tell you why! We're committed to using high quality fresh and natural ingredients acquired directly from local farmers (when possible) and free of artificial flavors and preservatives. Nuts are never mixed in the same baklava piece to lower the cost of production. All the nuts we use are handpicked and each piece is handcrafted.
Look– they say "don't judge a book by its cover", well that's not the case here! The look is the very first indicator of any product quality, and that's what we believe in. We pay attention to every little detail: the size, the color, the shape, the lightness, the texture etc…a simple glance at one of our Baklava pieces will be sufficient: yish_boulboulou will clearly distinguish every well cut layer of phyllo dough sandwiching the roasted to perfection fresh nuts.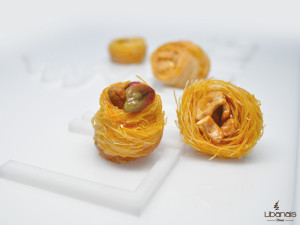 Taste– Well, it's like a perfect harmony between the phyllo dough taste, the nuts taste and the taste of the back-stage ingredients. With each bite, you will distinguish the different textures and flavors of the ingredients with a pleasant aftertaste that will leave you wondering. Not too sweet, not too dry…not over roasted, not too brown…not too puréed, not too chunky, just perfect.
Smell– another delight: when you lift it to your mouth, a blend of creamy fresh ghee, nature scent of nuts with the hints of orange blossom and rose water will give you the first, everlasting, desired impression!
Quality √
Look √
Taste √
Smell √
Our customers feedback and our retail, wholesale, and online sales are our best judges. Based on that our baklava has met and exceeded all the criteria with flying colors. That's why, it's with great pleasure and objectivity, I announce Libanais Sweets Baklava, my grandfather's secret recipe passed down from generation to generation, as the best baklava not only in Chicago but anywhere in the world!
People of Chicago, indulge yourselves by visiting our retail store! People of the United States our online shop is here to serve you.