Posted by Baklava on 22nd Mar 2016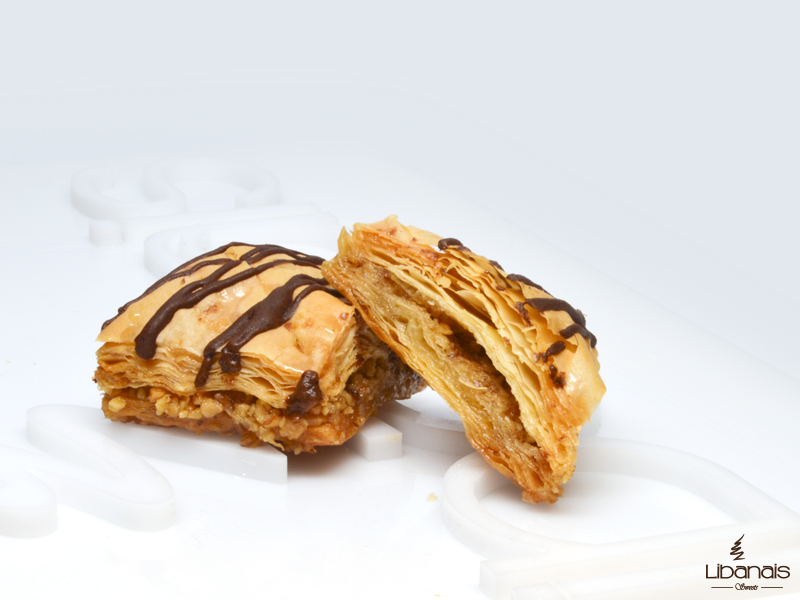 In a sense, Baklava is where cultures collide. From Greece to Turkey to Armenia and other Middle Eastern cultures, this centuries old Mediterranean delight is a hint of Eastern culture and a new American and Western favorite to create the perfectly fused dessert. Another fusion you'll surely savor is our Chocolate Walnuts Baklava perfectly layered with just the right amount of thinly kneaded phyllo dough, fresh walnuts, and pure chocolate with no artificial flavors or preservations. It's a heavenly experience that you have to know for yourself.
At Libanais Sweets, we take pride in our authentically made Baklava. We're regarded as Chicago's best Baklava and our Chocolate Walnuts are one of the favorites among the varities of flavors that we make. It's probably because it's not too much Walnut that it overpowers the taste and texture of the dough and just the right amount of Chocolate so that it's not too sweet but just right. Our Baklavas are meticulously hand-crafted, delectably prepared with the finest and freshest ingredients, and divinely made to balance each of the flavors.
A box of savory, delectable, and mouthwatering Chocolate Walnuts Baklava is perfect as a dessert, can be packaged up and given as a gift, and is a great way to add tasteful variety among an assortment of pastries and treats at an event. Best of all you can order online at www.iluvbaklava.com and have it delivered to your doorsteps.